Radio Clatterbridge is on air around the clock, every single day of the year.
From working days to quiet nights and even on Christmas Day, we've got a host of programmes to entertain and inform you.
Today's Programmes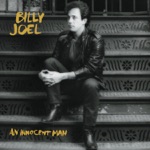 The Team of the Week are the staff in Delamere at Clatterbridge Cancer Centreand they have picked the tracks for our Coffee Break at 11 every weekday.
The Album of the Week is An Innocent Man by Billy Joel - listen out for tracks each day on the Coffee Club and Live from the Bridge.